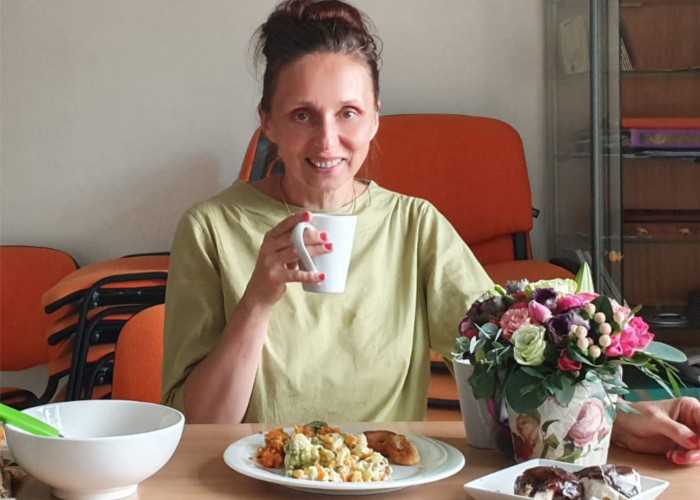 Individual counseling on nutrition and food preparation
12 May - 16 June 11:00 - 14:00
Schedule:
We

12 May 11:00 - 14:00

We

19 May 11:00 - 14:00

We

26 May 11:00 - 14:00

We

2 June 11:00 - 14:00

We

9 June 11:00 - 14:00

We

16 June 11:00 - 14:00
Consultation includes:
- Education about right nutrition;
- How to choose high-quality and healthy products that contain all necessary vitamins our body needs;
- Cooking techniques;
- Diet throughout the day and seasons.

This consultation can help you and your beloved ones to identify the individual characteristics of your body, that are unique; adjust a proper diet, restore vital energies (physical, psychological and mental).

LECTURER Lyudmila Byhanova - has a huge passion for cooking since early childhood. For the last 15 years Lyudmila is studying and exploring the traditions of Eastern kitchen, she conducts cooking classes at Eastern cuisine and nutrition. It has become a habit for Lyudmila to travel around East and West in order to gather new knowledge about food culture. She promotes one of the most interesting cooking directions - how to feed yourself and your beloved ones with Happiness, and how to affect consciousness using nutrition as a tool. Her aim is not just to teach you how to cook, but to grow as a person through right nutrition.


VENUE: Rupniecibas Street 9 - 3, Riga, Latvia
PRICE: 20 Euro
Pre-registration for this session is mandatory.
Address:
Rupniecibas Street 9 - 3, Riga, Latvia