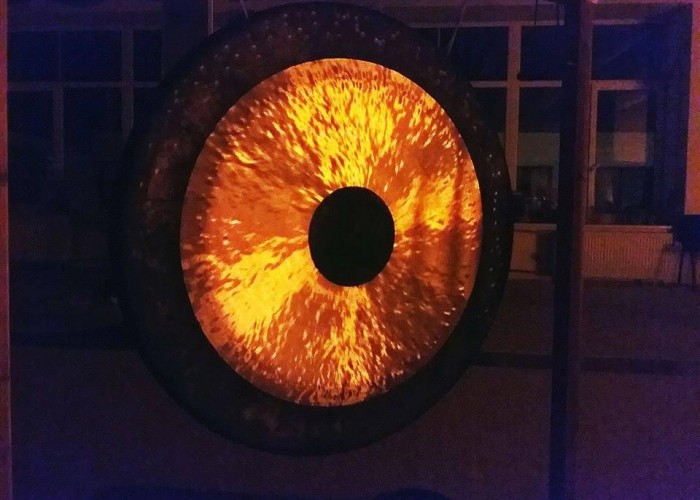 Magic Sound (CHAKRAFONS, GONG AND BOWLS)
26 June 2020 20:00 - 21:30 (Event completed)
CHAKRAFONS, GONG AND BOWLS
Yury Fateev, Valery Evdokimov
Those who interact with the sound of chakrafon, gong and Tibetan bowls, acquire a different experience:

- Relief of mental blocks;
- Clarification of motivation;
- Free intuitive decision-making, resolution of complex life issues;
- Development of self-confidence;
- Enabling alpha level of consciousness;
- Deep relaxation.

The sound of chakrafona has a healing effect on the body and the human psyche. You will experience amazingly beautiful sound vibrations with every cell of your body, healing on different levels of your creature, this music calls for new discoveries, and new levels of self-awareness.

In the event room you need to have changing shoes.
Address:
Riga, Tallinas 52
Information:
Līdzi lūdzam ņemt maiņas apavus, velciet ērtu apģērbu.